Beautiful bonsai for interior decoration
Bonsai that never withers "RE Bonsai"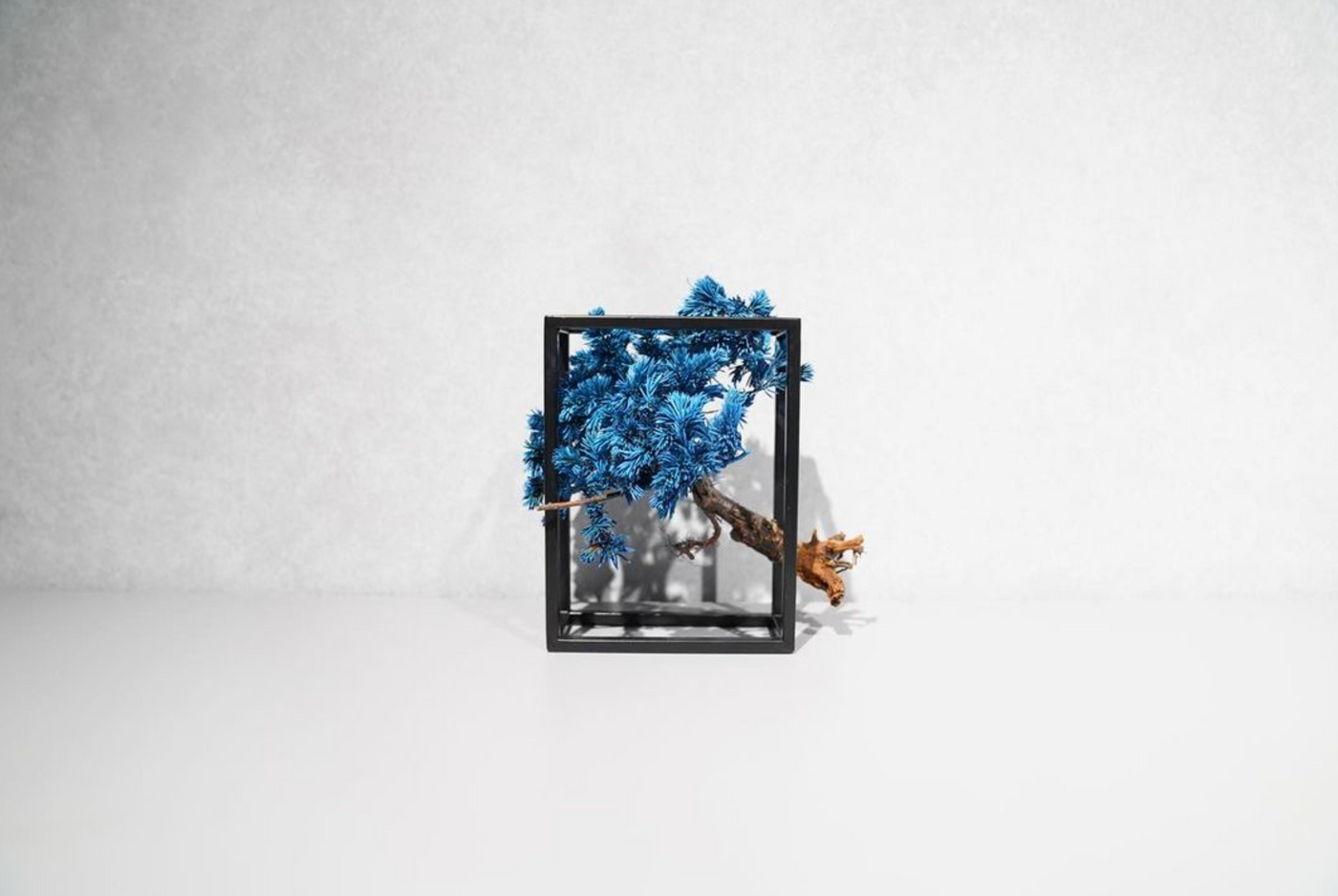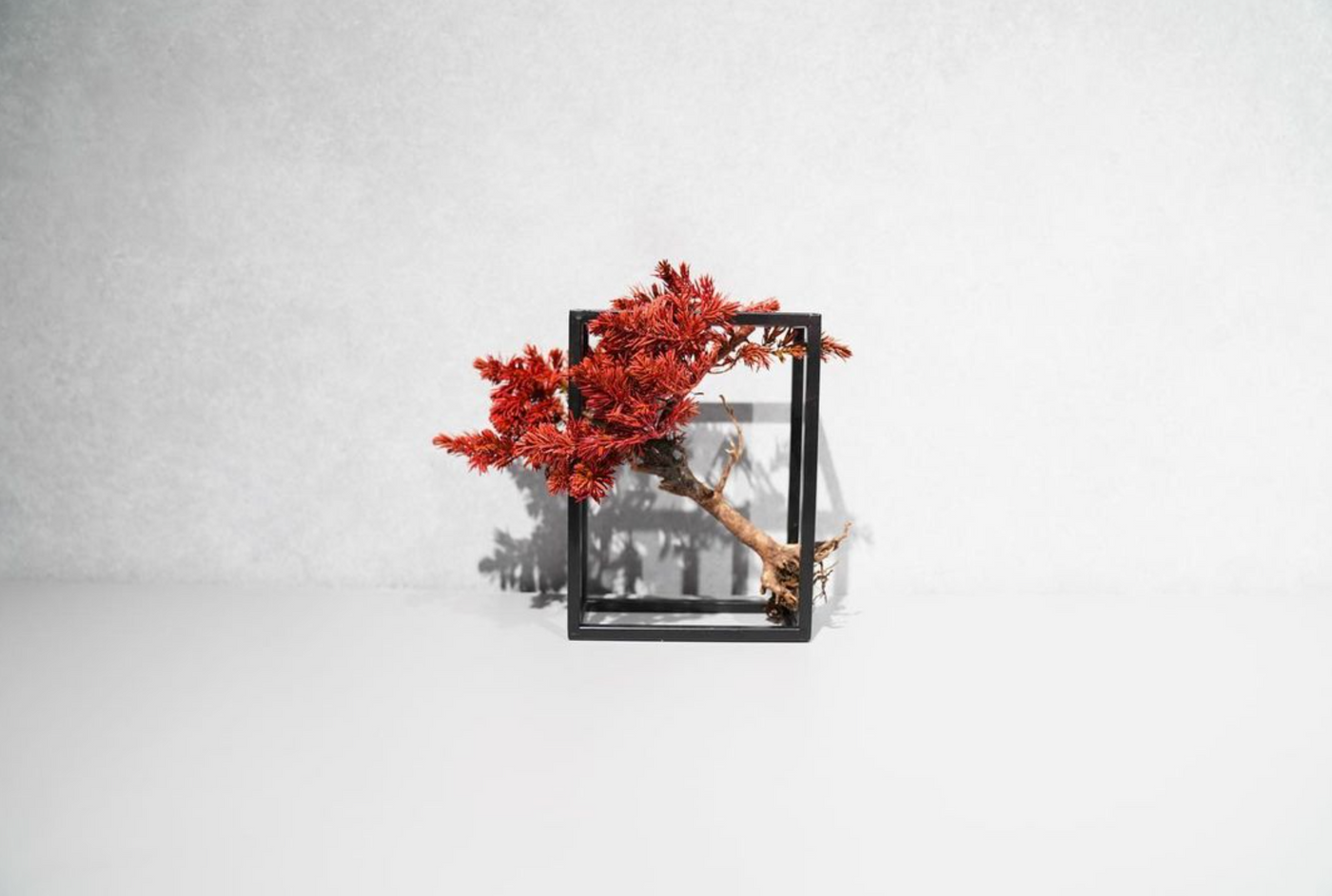 TOUFU TOKYO
From Tokyo to No.1 in Japan
We, TOUFU Co., Ltd.,
With the desire to become the number one company in Japan that jumps out into the world from Tokyo
Tokyo TOKYO
Japan's No. 1 (Mt. Fuji) FUJI
coined word "TOUFU"
was born from
I will devote myself every day to disseminate the good culture of Japan to the world.
TOUFU TOKYO
WHAT IS RE BONSAI™️
TOUFU TOKYO's upcycled bonsai with the theme of "regeneration" A bonsai that has been upcycled by reattaching dead bonsai trees with new branches and leaves.
A living bonsai requires a lot of time, skill, and effort, such as watering, repotting, branching, fertilizing, and pest control.
On the other hand, RE BONSAI™ / re bonsai is a new style of bonsai that is easy to maintain, does not wither, and is beautiful. Even among bonsai that should live for a long time, there are some that die by mistake or die by mistake. .
In addition, we add our own dried leaves and foliage to create a new and exciting addition to the original bonsai history.
Please come to the venue!
event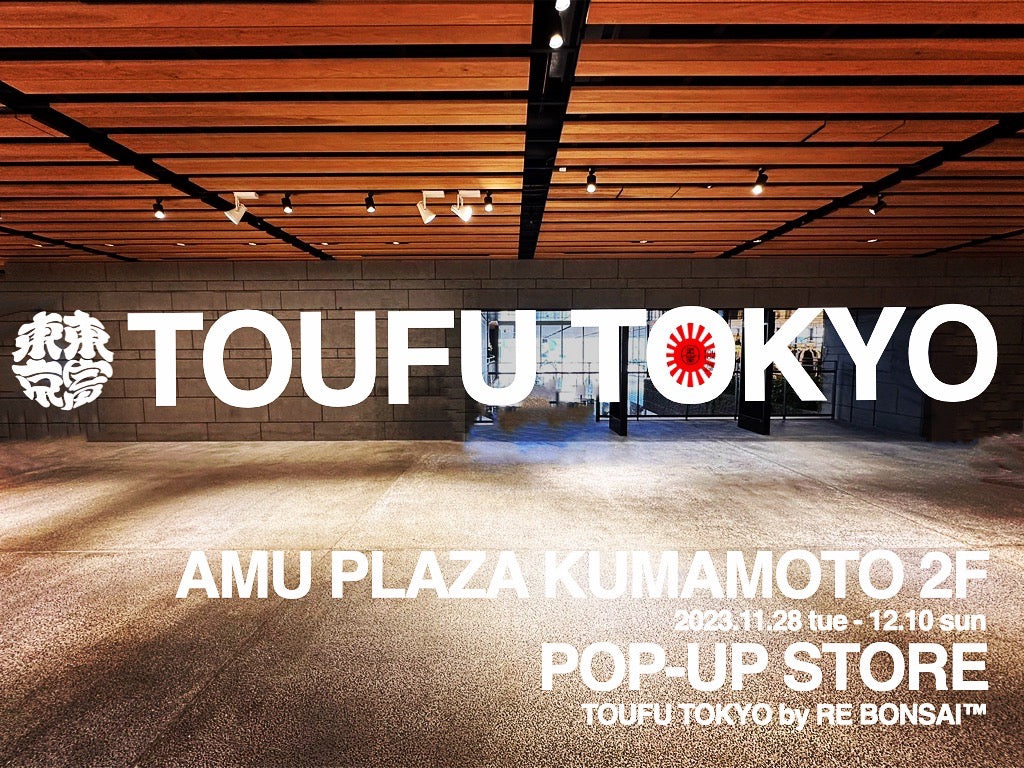 Toufu Tokyo's RE BONSAI™️ will release a collaboration bonsai with ©️Disney to commemorate its 100th anniversary!
At the "Disney PREMIUM MARKET" held at Ginza Mitsukoshi, TOUFU TOKYO produced a Mickey Mouse upcycled from a holly bonsai tree and Hinoki leaves. Speaking of cypress, it is the highest grade among the types of trees.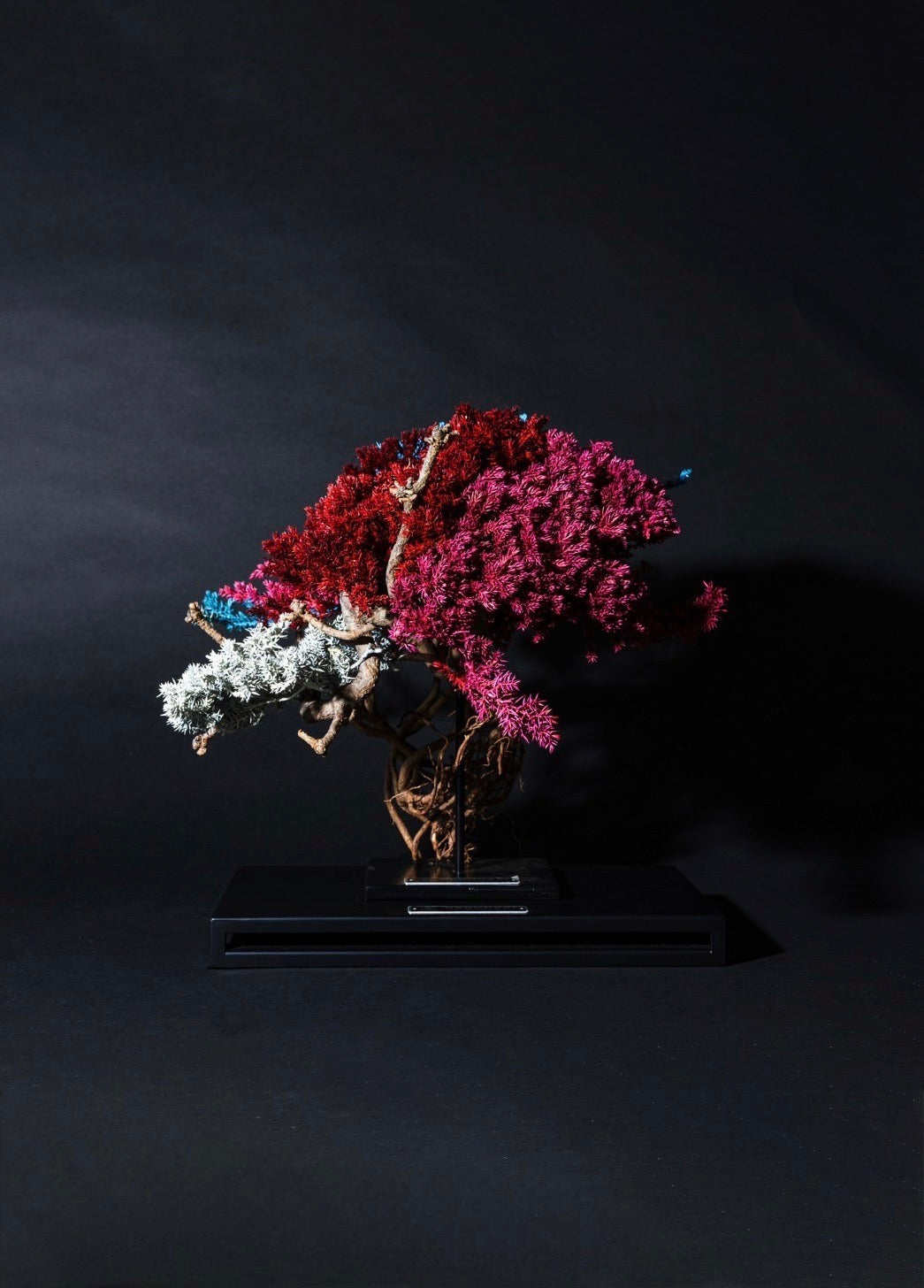 Seibu Shibuya POPUP will be held from October 11th to October 17th!
A POPUPSTORE will be held on the 5th floor of SEIBU Shibuya B-kan Men's from October 11th.
Please come and join us.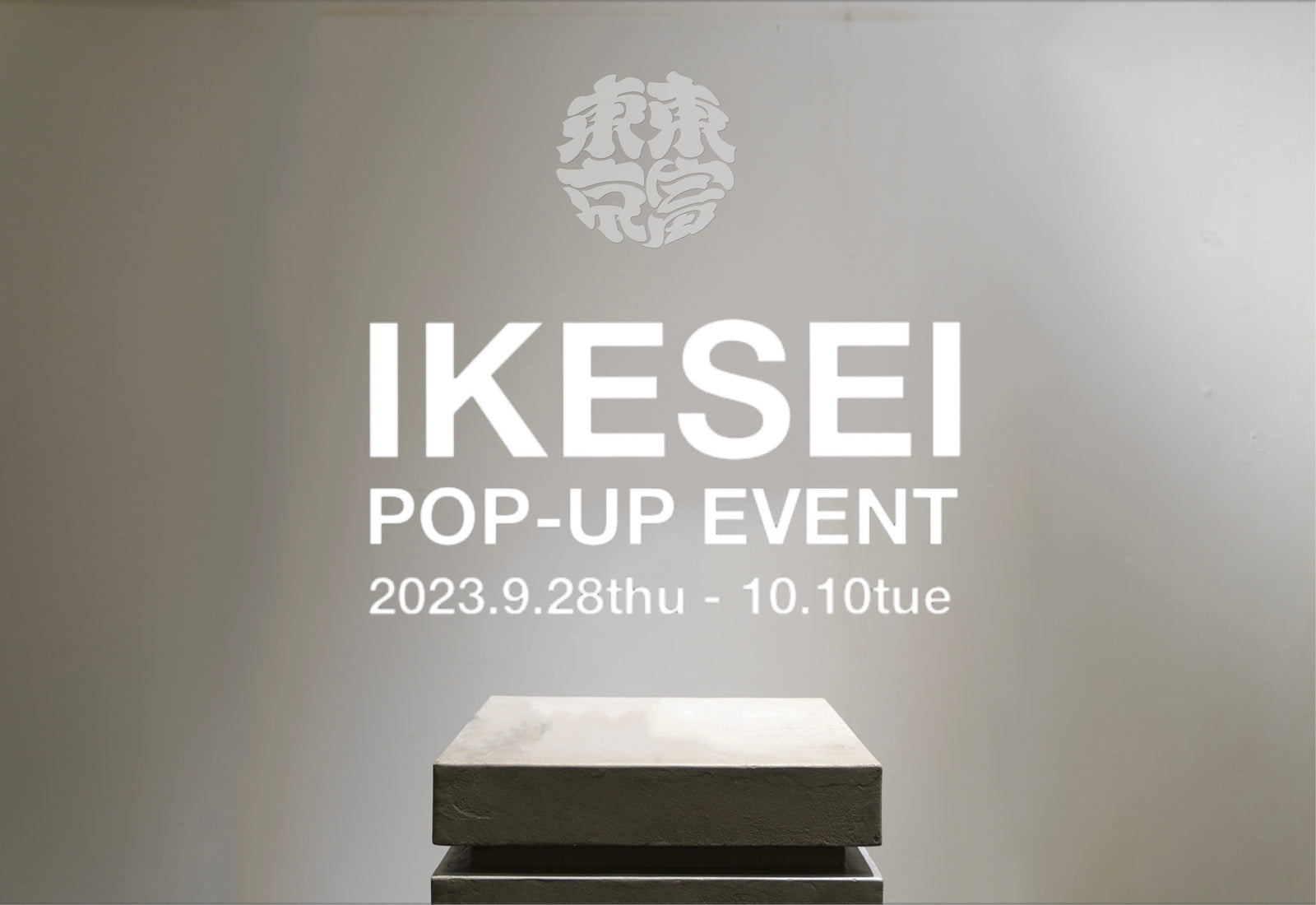 Shinjuku Isetan Men's Building POPUP now being held!
This time, TOUFU TOKYO is selling re-bonsai at Shinjuku Isetan Men's Building POPUP.
Please come and join us.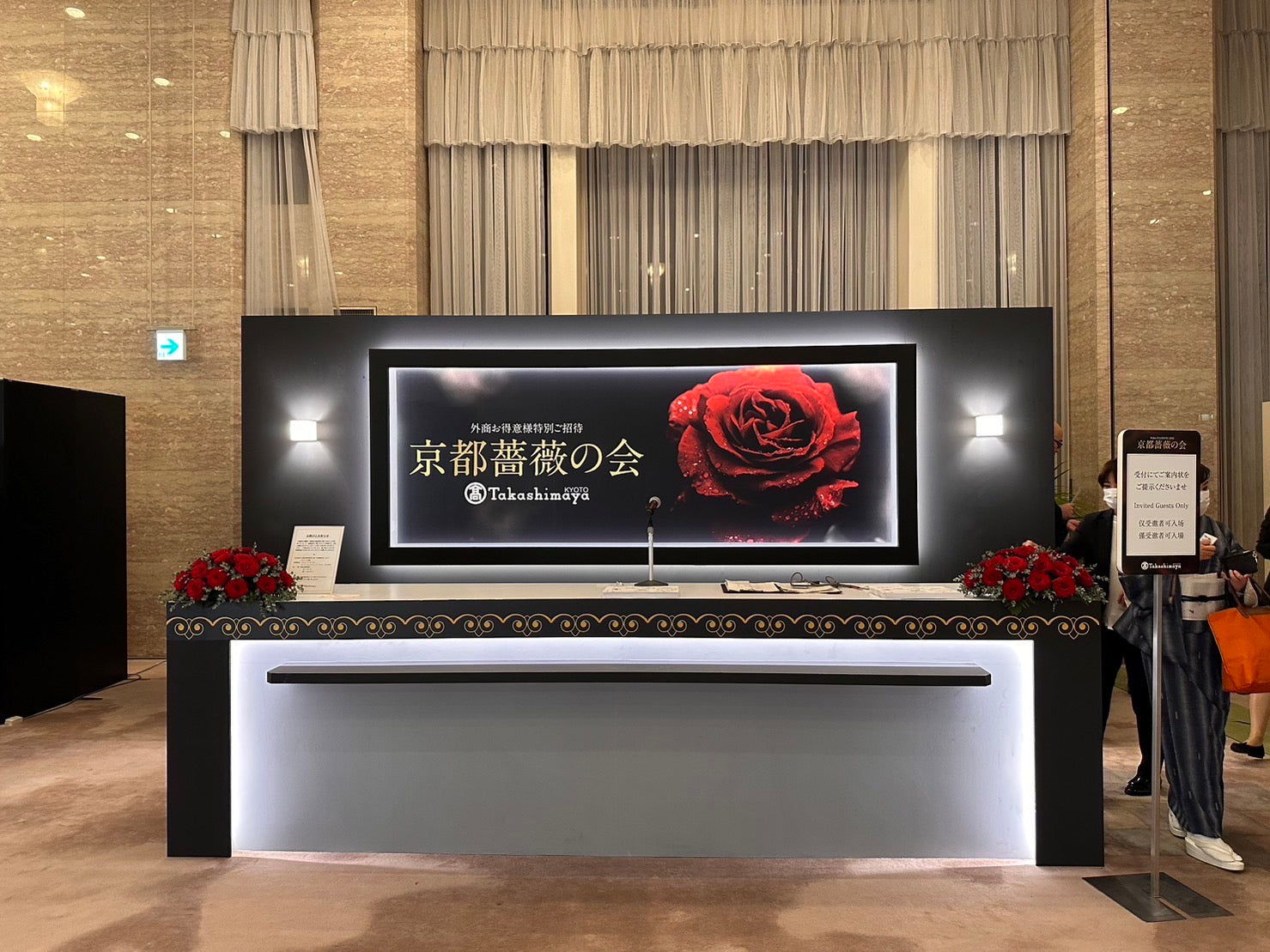 We exhibited at the 4th Kyoto International Gift Show!
We exhibited at the "4th Kyoto International Gift Show" held for two days on March 8 (Wednesday) and 9 (Thursday), 2023.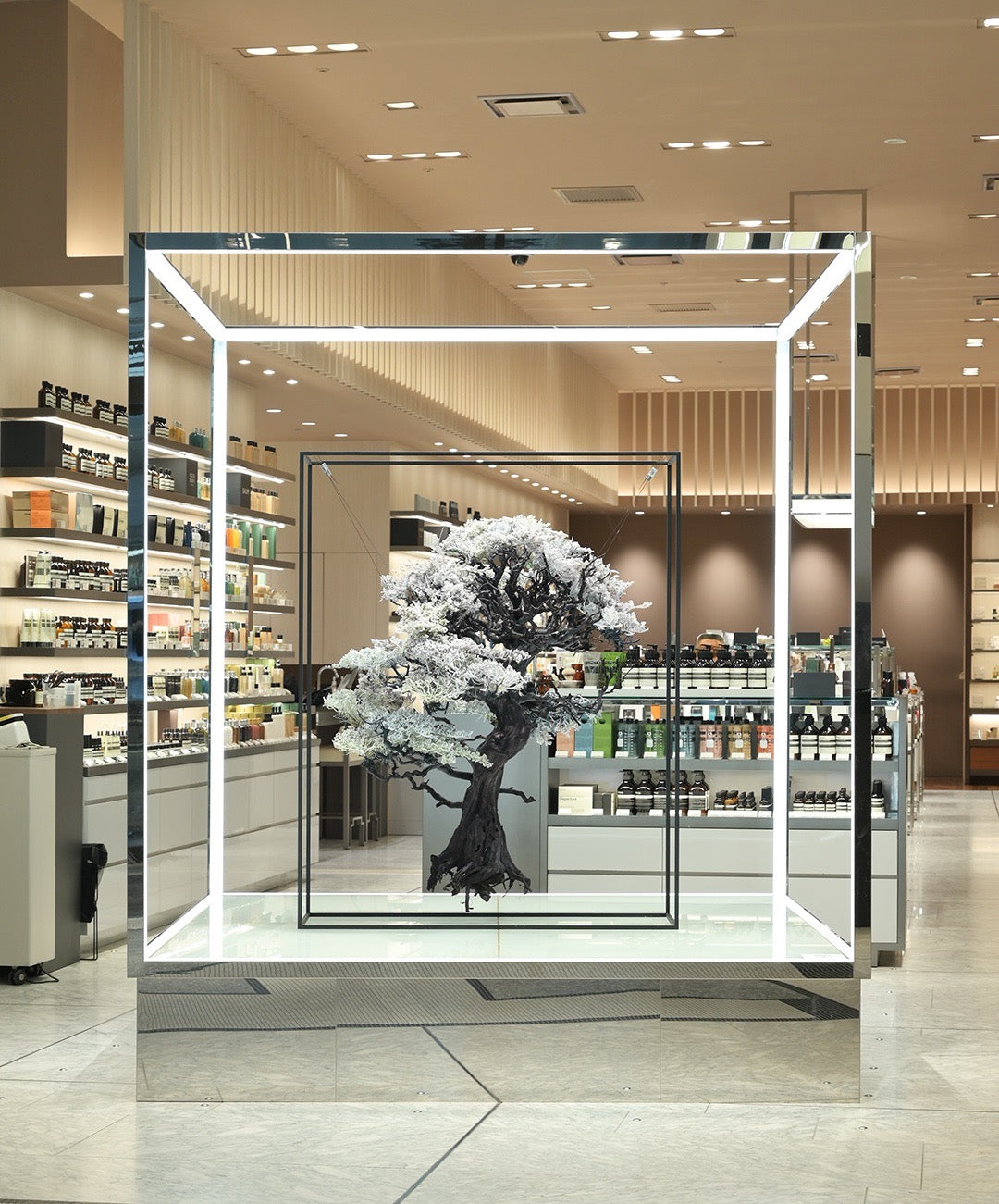 Shinjuku Marui Men POPUPEVENT now being held!
It will open for the first time at Shinjuku Marui Men.
In the new NEON color, we have a lot of twisted Shinpaku and Shohaku literati trees.
We are also holding workshops, so please come and visit us.
Novelties are also available.